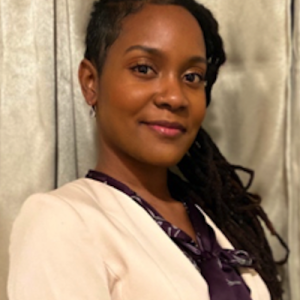 Ahyana Bowen
Technical Support Associate
Ahyana is a Technical Support Associate at the Caribbean Cooperative Measurement, Reporting and Verification Hub (MRV Hub), with the Windward Islands Research & Education Foundation (WINDREF). Ahyana supports the development of tools and other regionally-pooled institutional arrangements that empower countries to efficiently establish MRV systems, develop GHG inventories, mitigation assessments, and track NDCs.
She is a Grenadian environmental scientist that holds a bachelor's degree in Biology from St. George's University in Grenada. She received her master's degree in Environmental Science & Engineering from the UNEP Institute of Environment for Sustainable Development in Shanghai, China. She is also trained in climate finance acquisition proposal writing and project management. She is the Vice President of the Caribbean Youth Environment Network (CYEN) Grenada Chapter. Previously, Ahyana worked in the private sector as a science educator, where she inspired young academics to pursue their passions relentlessly and espouse their role as responsible global citizens.
Ahyana is a lover of all things nature, art, and culture; and a firm believer in lifelong learning. Her love for nature and sustainable practices lead her to become involved in community advocacy and challenges her to continuously seek ways of practicing conscious consumption and decreasing waste production in her own life.