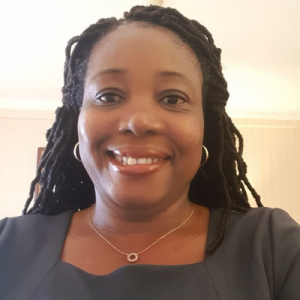 Cheryl Jeffers
Program Officer
Cheryl is a Program Officer of the Caribbean Cooperative Measurement, Reporting, and Verification Hub (MRV Hub), with the Windward Islands Research & Education Foundation (WINDREF). Cheryl supports the MRV Management Team in the execution of its technical activities and is passionate about working to improve the technical capacity of regional experts in the design and implementation of National MRV Systems and their transition to reporting under the Enhanced Transparency Framework.
Cheryl is a trained Meteorological Technician with over 10 years of experience in climate change negotiations. Prior to working at the MRV Hub, she worked as a Conservation Officer, leading the implementation of climate change-related projects, particularly supporting sectors such as water in an effort to improve and enhance climate resilience. Cheryl believes that for Small Island Developing States, working in a more cohesive and coordinated manner is key to the successful implementation of the Paris Agreement.
Cheryl possesses a Master's in Project Management from the Florida Institute of Technology which has equipped her with the requisite skills to successfully lead the implementation of projects inclusive of St. Kitts and Nevis Second National Communications, BUR1, Technology Needs Assessment (TNA), and NDC. In her free time, she enjoys spending time in her vegetable backyard garden and supports the farm-to-table concept.